At the end of November 2022, we held our inaugural Pacific Australian Emerging Leaders Summit, in partnership with the Pacific Council of Churches. This event brought together young leaders from across the Pacific and Australia for 4 days of connection-building, leadership development and dialogue with both one another and Australia's leaders.
Here are 5 highlights from this fantastic summit:
1. Gathering 100 Emerging Leaders from across 14 countries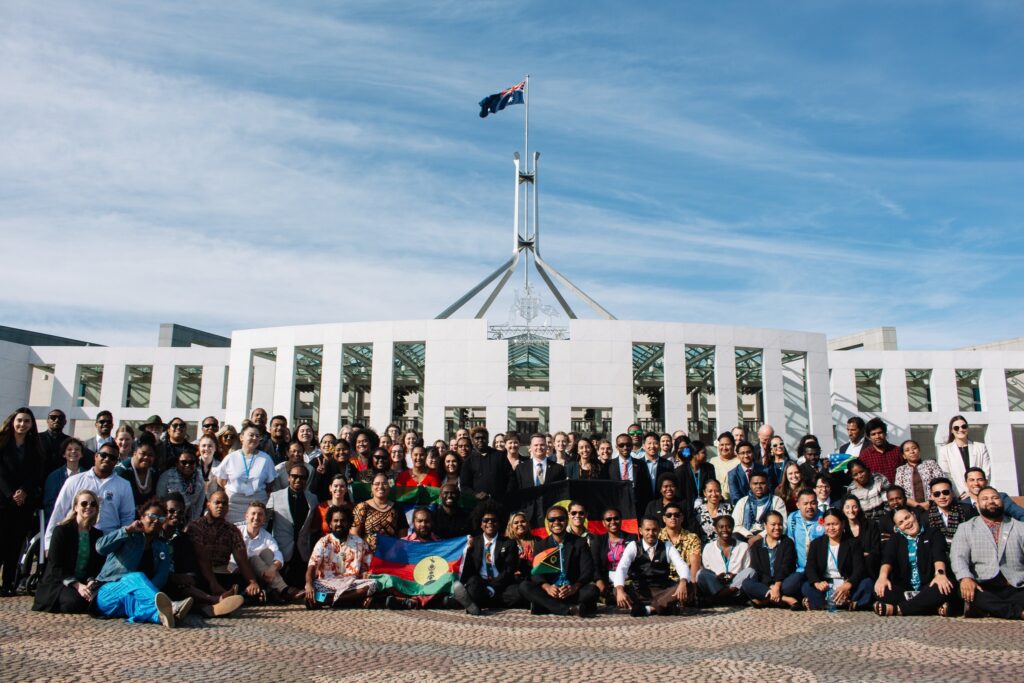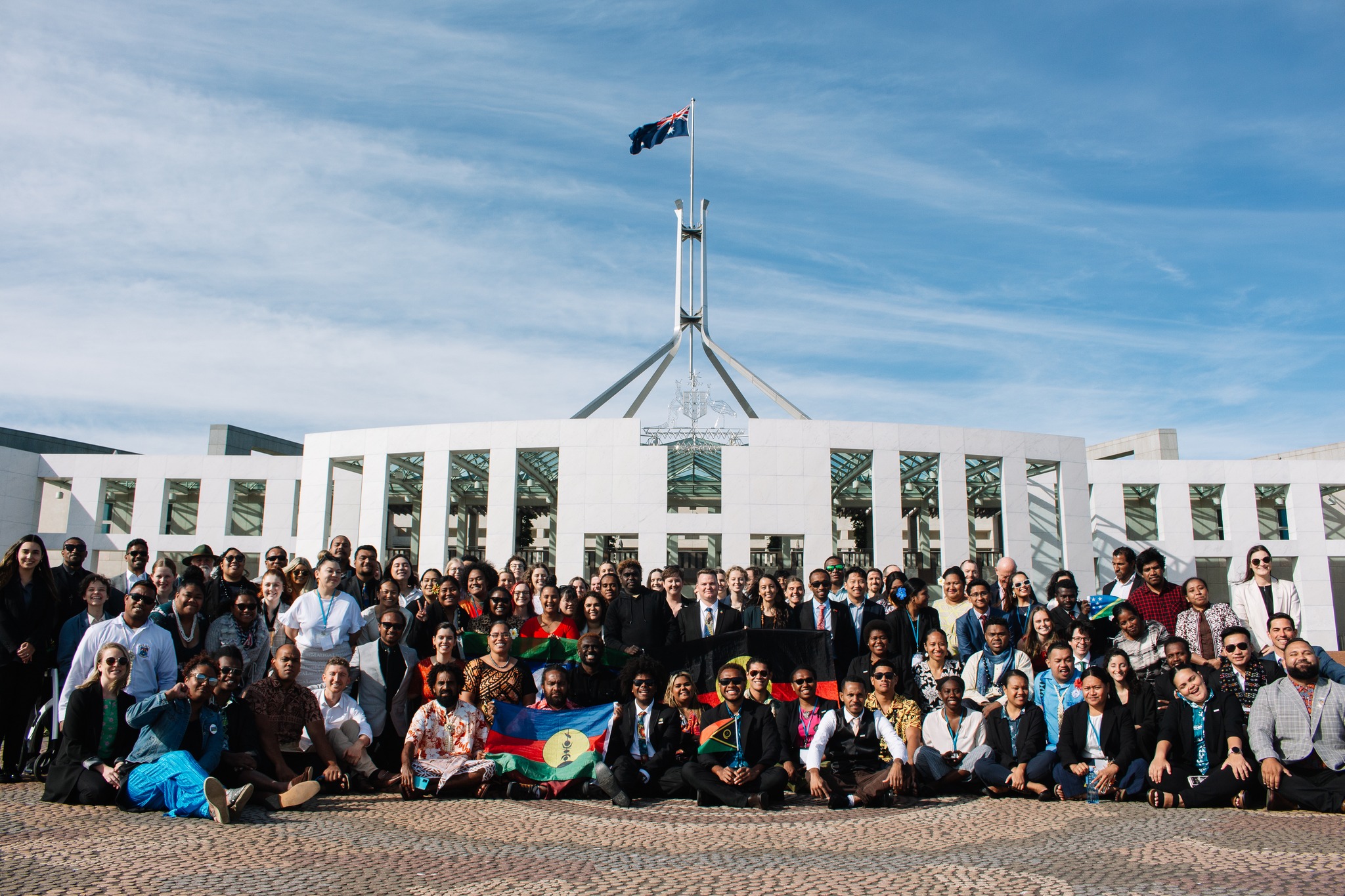 This summit gathered 34 delegates from 13 Pacific Nations, 13 delegates from Pacific diaspora communities in Australia, 12 delegates from First Nations communities and 32 other Australians. Alongside this we had 15 staff members from across the Micah member agencies supporting these delegates and the event as well as joining in on the fun!
2. 84 Meetings with MP's across all sides of politics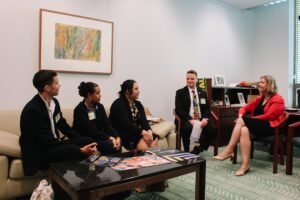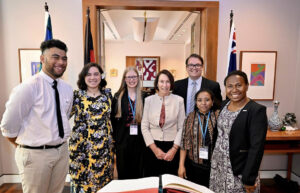 From the Leader of the Nationals Party to the Green's Foreign Affairs portfolio holder, many new 'Teal Independents' and plenty of ALP MPs and Ministers, our delegation shared the PAELS vision for 'healthy environments, empowered young people, and flourishing communities across the Pacific region'. With this vision being one that can only be realised when communities enjoy self- determination and when no one is left behind. Our delegates brought this powerful vision alongside their personal stories and hopes for the region.
This engagement went beyond just the meeting with:
3 MPs (Dr Carina Garland, Senator Perin Davey & Mr David Smith) making speeches about their meetings
2 MPs raising questions during question time
26 MPs sharing on their social media
3. A warm welcome to Parliament, with bipartisan support from Minister Conroy and Shadow Minister Michael McCormack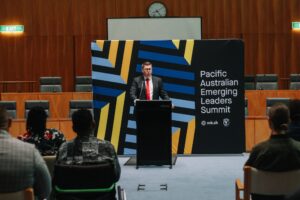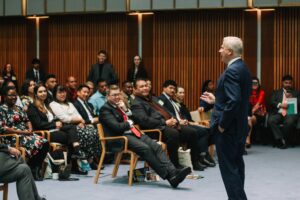 On Monday morning we were warmly welcomed into Parliament, with a breakfast event hosted together by the Minister for International Aid and the Pacific, Pat Conroy and his portfolio shadow Michael McCormack. This was a wonderful time of bipartisan support, with both MP's sharing their support for the Pacific region and their visions for partnership and thriving communities.
4 . Minister Burney's Speech on the Voice to Parliament and deep learning led by our First Nations Leaders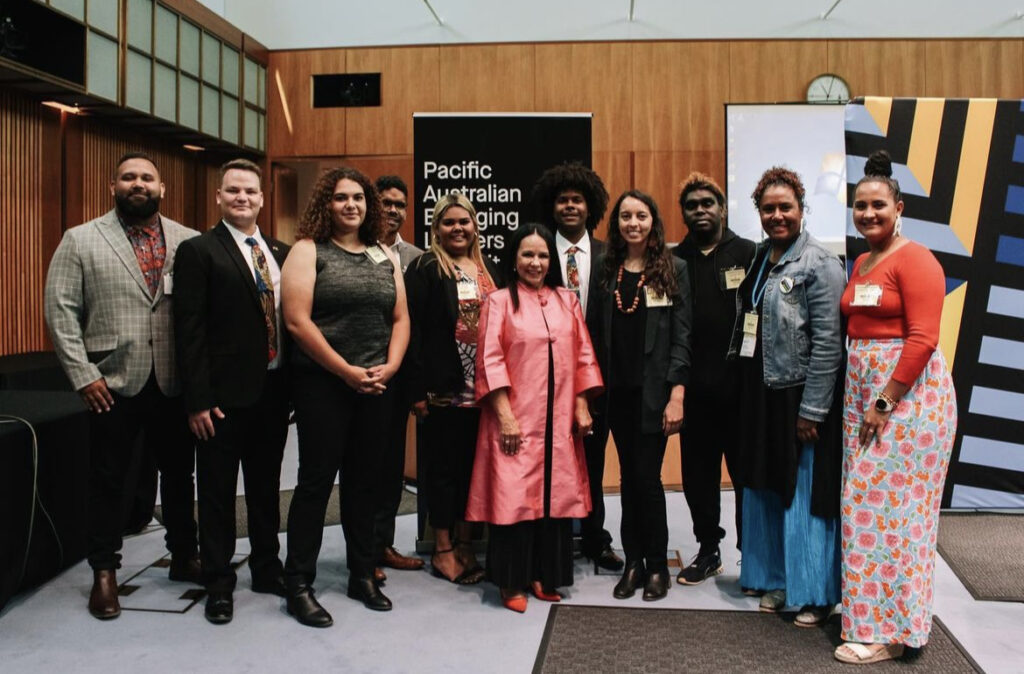 During our second day in Parliament House, we had the honour of hearing from Minister for Indigenous Australians, Linda Burney. She shared with us the need for Voice, Treaty and Truth, as well as the government's commitment to implementing these 3 aspects of the Uluru Statement.
Alongside this workshop, we had the amazing opportunity to learn from our First Nations Leaders throughout our four days together. Included in this were times of calling in, redirecting, as well as sharing of culture, knowledge and experiences. We are so thankful for Ngunnawal leader Serena Williams and her Matriarchs for Welcoming us to Country, and for the incredible leaders at the Tent Embassy for sharing with us their pursuit of self-determination and justice.
Not only did we learn and grow together, through this sharing we came to see how similar many of the issues Pacific Islander and First Nations communities face, with this summit being a beautiful opportunity to stand in solidarity with one another.
5. Cross-cultural sharing and learning

Over these four days, we had many moments of beautiful sharing and exchanging of culture and tradition. This included the sharing of song, dance, items of personal significance and more!
What a gift it has been to come together with all our differences, to learn, grow and advocate as one body.
While the Summit is over, this is just the beginning! We are now working to strengthen and maintain this new network, collaborating so that we can continue pursuing justice and advocating together across our Pacific region.