In August this year we hosted our fifth Micah Women Leaders Delegation to Canberra.
It was an incredibly impactful time and we wanted to highlight a few of the top moments over the coming days.
1. Gathering 45 women leaders from across the nation- a display of unity for the Australian Church.
One of the things we love about this delegation is the sense of unity. This year we had 45 women representing 12 different church denominations. They stood together in one accord to raise their voice for the vulnerable. A significant moment where the Church is at its best!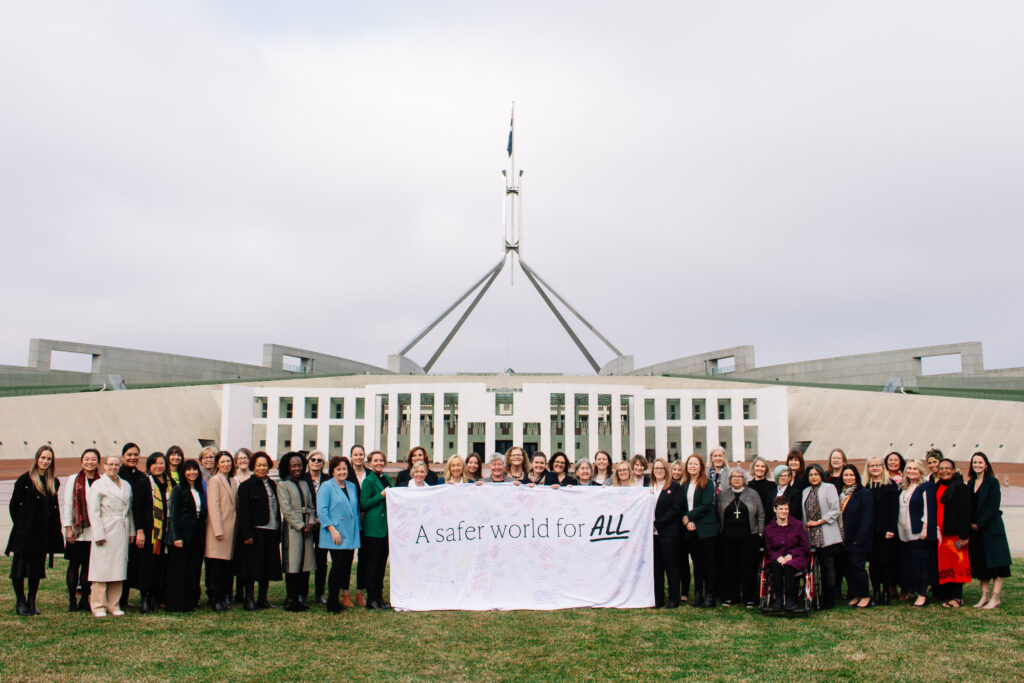 2. Meeting with MPs and Senators across all sides of politics.
Altogether we had 42 meetings with 43 politicians. The delegation was received very warmly across all parties and we had many productive discussions with MPs around the upcoming Safer World for All campaign.
Importantly, the women spoke openly about why and how Australia must act now to help end extreme poverty, fight climate change, and reduce inequality.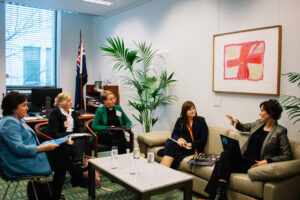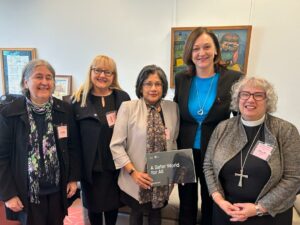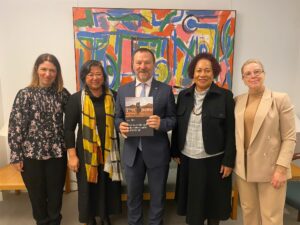 3. Being joined by these four incredible Pasifika women leaders.
What an honour it was to stand alongside these women, who are each trailblazers when it comes to raising a voice for the vulnerable in our region and beyond. Thanks Ema Vueti (Pacific Islands Council of QLD), Rev Mata Havea Hiliau (UCA Synod of NSW), Moe Stiles (Seventh Day Adventist Church) and Stella Miria Robinson (Pacific Island Council of QLD, PNG Brisbane and Gold Coast Catholic Community).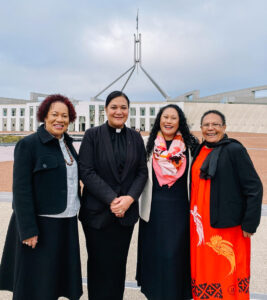 4. A highlight of the delegation was the opportunity to have a Roundtable discussion with the Minister for International Development and the Pacific, Pat Conroy.
Minister Conroy addressed the group, speaking directly to the need for Churches and Church leaders to play a role in their communities for addressing the moral need for an increase in our aid budget.
The group responded through speeches made by Rev Sharon Hollis(President of the Uniting Church Australia), Ema Vueti (President of Pacific Islands Council of Queensland) & Richenda Vermeulen (CEO of ntegrity), stressing the collective desire of women christian leaders across the Church, Civil Society, and Business, for strong and effective government action on behalf of the world's most vulnerable.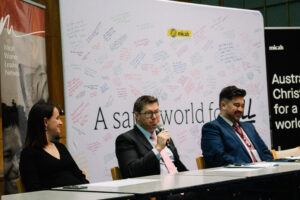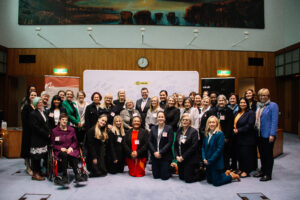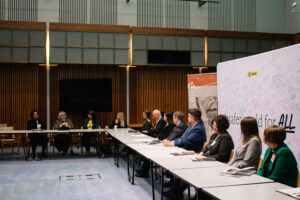 5. Meeting with Michael McCormack, the Shadow Minister for International Development and the Pacific and Senator Simon Birmingham, the Shadow Foreign Affairs Minister.
This was another very positive and productive Roundtable discussion on what Australia can be doing to create a Safer World For All.