This is not the same world hunger story you've heard before.

This is a crisis of 2022 proportions. 

What is it? 
Right now, 49 million people are on the brink of famine. Children are dying. Conflict, COVID, climate shocks and now the war in Ukraine, have created the perfect storm for an unprecedented global hunger crisis.  
Australians have experienced the impact of the Ukraine crisis on both the cost of food and energy. But for those who were already in poverty, the surging cost of living is impossible to manage.  
Without urgent action, the hunger crisis will kill more people annually than the entire COVID-19 pandemic.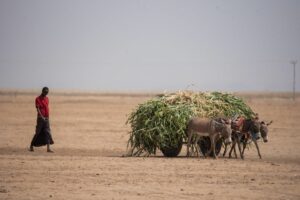 Who is affected?
The conflict in Ukraine has seen food prices skyrocket around the world – including here in Australia – and in communities and countries where people were already struggling to find food, this conflict has pushed them to breaking point. 
But the crisis is hitting poverty-stricken regions of the world the hardest, particularly the Horn of Africa and the Middle East.  
One person is likely dying of hunger every 48 seconds in drought-ravaged Ethiopia, Kenya and Somalia.  
Children are some of the most vulnerable. They will continue to be the hardest and first hit by the food crisis which has the potential to destroy a generation. 
Almost 8 million children under 5 are at risk of death from severe wasting unless they receive immediate therapeutic food and care – with the number rising by the minute.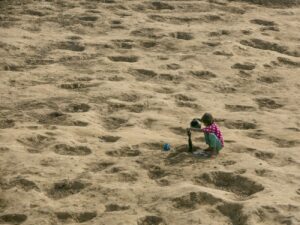 What is causing it?
A deadly combination of conflict, climate-related drought, and the ongoing effects of COVID-19 have produced a perfect storm for mass food insecurity.  
Conflict is the most powerful driver, responsible for the largest share of people facing life-threatening hunger globally (65 per cent), but it is not solely responsible.  
Conflict has exacerbated many already dire situations.  
The Russia-Ukrainian war is having one of the largest impacts right now and provides an example of this holistic picture.  
Ukraine is often referred to as the 'breadbasket' of Europe but also supplies the world with sunflower oil, barley, maize, and fertilisers. Although discussions are taking place in attempt to release some of the supply, much of these supplies remain stuck inside Ukrainian and Russian borders due to blockades.  
Yemen, Somalia, Ethiopia, and Sudan are the most dependent on wheat imports from Ukraine or Russia, which account for 40 to 90 per cent of supplies. In these countries, wheat is a staple food. 
Prior to the war in Ukraine, COVID-19 was already on track to double the number of people living with life-threatening hunger, with the Horn of Africa being one of the most impacted regions.   
In addition to this, the last four rainy seasons in the Horn of Africa have failed, contributing to unprecedented drought, crop failure, and mass loss of livestock.   
The ongoing conflict in Ukraine, as well an internal conflict, is compounding these already existing issues.   
This triple threat means that fields won't be prepared, crops won't be planted, and fertilisers won't be available, until a deal can be secured and implemented that ensures supplies can reach these dependent countries again.  
How can it be resolved?
To prevent the deaths of millions of people, the Australian Government must step up and do our part.   
$150 million is needed to avert catastrophe in the worst-affected hunger hotspots in the Horn of Africa, Yemen, Afghanistan, and Syria. We can make a difference, save lives, and help fight famine.  
The Help Fight Famine (HFF) campaign is voicing the need for urgent action towards this global food crisis. We are a coalition of community and humanitarian organisations united in our call for urgent action from the Australian Government to do our part in responding to the global hunger crisis.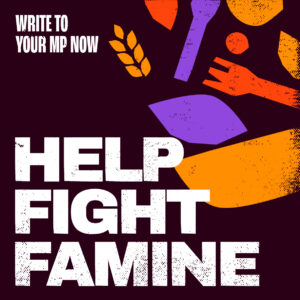 HFF is calling on the Australian Government to: 
Save lives now

through an urgent Famine Prevention Package of $150 million to avert catastrophe in the worst-affected hunger hotspots in the Horn of Africa, Afghanistan, Syria, and Yemen. 

 

Tackle the root causes of the global hunger crisis

through investing long-term in a targeted Global Food Security Strategy. 

 

Strengthen resilience of the Asia Pacific region

to climate change, disasters, and economic shocks by increasing Australia's development assistance.

 
Millions of lives are at stake, and the need for collaborative global efforts aimed at addressing and recovering from this food crisis has never been greater.  
Australia can save lives if we act now.  
To help support action, we will be sending out Church Toolkits soon. 
Most importantly, you can add your voice to the call by writing to your MP at www.fightfamine.com.au/micah