Make no mistake, the levels of starvation sweeping across communities in Africa are the greatest of our lifetime" – Graham Strong, World Vision Australia's Chief of Field Impact
The latest projections for global hunger have just been released and devastatingly as predicted, hunger is still on the rise. Concerns are growing for 19 'hunger spots', in which severe food insecurity continues to increase.
A glance at the worsening situation –
In just 3 months, the number of those facing acute food insecurity and in need of urgent assistance has risen from 205 million people across 46 countries/territories, to 222 million people across 53 countries/territories.
Alongside this, the amount of people experiencing catastrophic hunger has reached a global high, reaching levels 10 times higher than that of just six years ago.
The United Nations is predicting that unless further action is taken, 970 000 people across Afghanistan, Ethiopia, South Sudan, Somalia, and Yemen are projected to starve or are at risk of deterioration to catastrophic conditions. These nations, alongside Nigeria are those who require the most urgent attention. All six nations have citizens who are facing starvation or are projected to face starvation.
With more than enough food available to feed everyone and the resources available to distribute it, there should not be a single person in our world going hungry. And yet this widespread crisis is growing, affecting 53 nations and territories, and devastating the lives of millions. A combined global effort is needed to prevent further disaster and ensure that the lives of our neighbours are not lost to something so simple as hunger.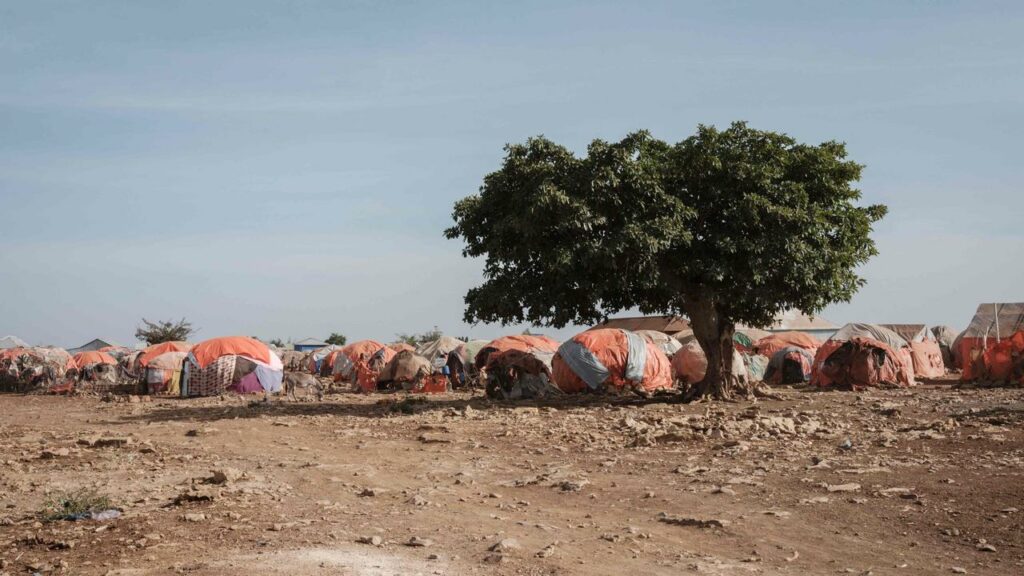 Causes-
Conflict continues to be the biggest driver of this crisis (you can read more about this here). However, there are a number of critical contributing factors, including extreme weather patterns and economic deterioration.
The Horn of Africa are experiencing their fourth consecutive failed rain season whereas on the other end of the spectrum, Pakistan faced severe flooding. These are just two key examples of the extreme effects of climate change, with the outcomes the same – dangerous levels of food insecurity.
Alongside this, Economies haven't had the chance to recover from the toll of covid19 and are now battling the rising prices of food, fuel and fertiliser. This has left millions of our neighbours in need of our support.
Global Responses –
In July, the USA committed to $US1.86 billion to the Horn of Africa, to help avert starvation & deaths. Alongside this, in December 2021, they allocated $11 billion over five years to combat global malnutrition
In response to the accelerating crisis in June Canada provided an additional $US193 million to help address the global food security crisis.
In late-March 2022, EU Commission President, Ursula von der Leyen announced that EU countries will provide €4.5 billion until 2024 to help the regions most affected by food insecurity, as well as measures to support agriculture in Ukraine.
Last month, we welcomed the Australian Government's announcement to commit $15 million in emergency assistance to the hunger crisis in the Horn of Africa and Yemen. Whilst this is a great first step, it is not proportionate the depth of the crisis. We have the opportunity to save thousands of lives if we act now.
The Help Fight Famine (HFF) campaign is calling upon the Australian Government to take up this opportunity. We are asking them to:
Save lives now through an urgent Famine Prevention Package of $150 million to avert catastrophe in the worst-affected hunger hotspots in the Horn of Africa, Afghanistan, Syria, and Yemen.
Tackle the root causes of the global hunger crisis through investing long-term in a targeted Global Food Security Strategy.
Strengthen resilience of the Asia Pacific region to climate change, disasters, and economic shocks by increasing Australia's development assistance.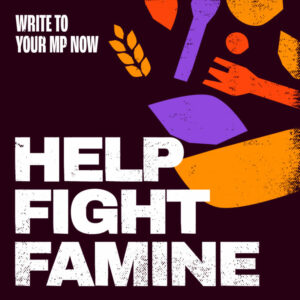 Most importantly, you can add your voice to the call by writing to your MP at www.fightfamine.com.au/micah
This is an effective way of empowering your local member to advocate for a more generous response to this crisis. Last month Dr Carina Garland, an MP for the marginal seat of Chisholm, Dr Carina Garland, told a Micah Women delegation (then all of parliament in a speech the very next day) how,
Taking action to address extreme hunger is one of the top issues that I receive correspondence from my constituents about… I'm really grateful for the fact that the community is so outspoken about these issues, because that means I can effectively represent them in this place, advocate for solutions and be accountable to the people who voted for me."
Join the call today!